EUREGIOTOUR 2023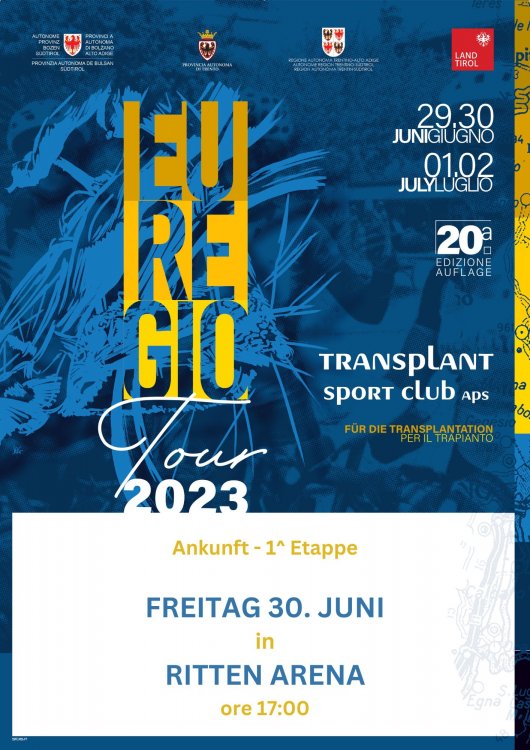 On 30.06.2023 the Ritten Arena stage is the destination of the EUREGIOTOUR FOR TRANSPLANTIES.

For the 20th time the Transplant Sport Club organizes the Euregiotour cycling race for organ transplant and dialysis patients from Innsbruck to Arco. Among the participants there are always many organ transplanted athletes from all over Europe, other doctors from the Clinic of Innsbruck and the Hospital of Bolzano, together with nurses, caregivers and athletes. In this way it is shown that people who have undergone transplantation can also lead a normal life. In addition, the goal is to raise awareness about organ donation among the entire community of the Euregio - Tyrol, South Tyrol and Trentino.
The finish in the arena is planned for about 17:00.